TURKISH CRIMES

LOGARIASATE LATHOS ME TON NOU SAS EMPOROI
(A Greek song stating to the enemies of Cyprus, that it will not be so easy to conquer this historic place, as they think is)
WANTED FOR:
For the invasion of Cyprus - 5000 killed, 1619 missing, 200,000 refugees in their own country.

The continuous killings of unarmed Greek-Cypriots on the Green line.

The massacre of 1,500,000 Armenian's and 1,000,000 Greeks.

The expelling of 2,000,000 Greeks from Asia Minor.

The continuous murders of thousands of Kurds.

The results of the Turkish "peace- intervention", as it was called by Turkey, in 1974.

20 July 1974. "Peace- Operation"

Searching for relatives among burned bodies. "Peace-Operation"

Turkish posters illustrate what Bulent Ecevit and Ankara named a "Peace-Operation".

Newspaper "THE SUN"states the barbarian actions of the Turkish troops.
---
AUGUST 1996.

Another "SLAP" to Cyprus and the whole humanity.
On August 11, 1996, Greek-Cypriot beaten to DEATH by barbarian angry Turks on the Green line. A week later in the funeral, his 26-year old cousin is shot to death by the Turkish occupation forces.
Watch the "animals" beating to death the 24 year old Tassos Issak, on video.
NOTE: The police of the Turkish Occupied forces is beating up the unarmed Greek-Cypriot as well.
Watch the Turkish soldiers shooting to death the 26 year old Solomou Solomo, on video.

TAKE A FEW MINUTES AND SIGN THE PETITION FORM
HELP US ARREST THE MURDERERS
SEE THE MURDERERS IN PERSON.
---
!!!23 YEARS!!!

WE ARE STILL WAITING FOR THOSE WE LOVE!!!

WE HOPE THAT THEY ARE STILL ALIVE!!!
!!!ATTENTION!!!

To everybody on the planet earth:

This flag is illegal.


It is recognized only by Turkey. (Pseudo Republic of Northern Cyprus)

This is the legal flag.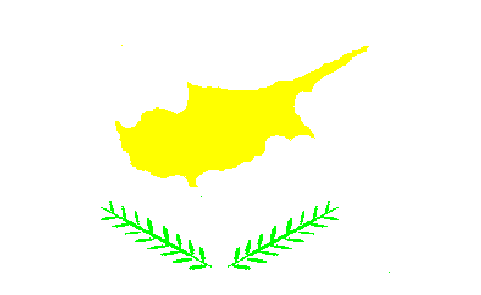 It is recognized by all the countries in the world(except Turkey).
It is the official flag of the unique, Republic of Cyprus.
For reconfirmation, reach the United Nations, either by phone or fax.


---
Click here to witness all the crimes &nbsp of Turkey against the human race.
---
---

by Roberto Lopes!


RETURN TO THE CYPRUS ACCESS PANEL
RETURN
HOME
---