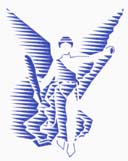 ---
Democratic Rally (DISY): Right-wing party founded in 1976 by Mr. Glafcos Clerides, currently President of the Republic. Its current President is Mr. Ioannis Matsis. DISY party is a member of the European Democratic Union (EDU) and the International Democratic Union (IDU). It is the largest parliamentary party in Cyprus with 19 out of the 56 House seats. In the 1991 House of Representatives elections the party received 35.8% of the votes cast in coalition with the Liberal Party.
---
LEADER: Ioannis Chr. Matsis
He was born in 1933 in Palechori.
He graduated from the Famagusta Gymnasium and Larnaca American Academy. Studied law in London from 1963-66.
After the independence of Cyprus in 1960, he was elected member of the Greek Communal Chamber. He was later elected district Secretary for Nicosia of the United Democratic Reconstruction Front.
Member of the National Council.
Elected to the House of Repre sentatives in 1981, re-elected in December 1985 and 1990. Served as Parliamentary Spokesman of the Democratic Rally and member on a number of Parliamentary Committees. From 1983 to 1993 he was Chairman of the House Committee on Development Plans and Public Expenditure Control.
He represented the House at the Interparliamentary Union and the Council of Europe Parliamentary Assembly. Currently he is Vice-Chairman of the Joint Parliamentary Committee EU-Cyprus.
He is married with two children.
---
Official Homepage:
Cyprus Parliamentary Elections '96 page